Bella Trio Studio: Durham - Downtown Team
Bella Trio Studio is located in the American Tobacco Campus (ATC) in downtown Durham. The campus has been transformed into a one of a kind entertainment district, featuring many restaurants, the Durham Bulls Athletic Park, DPAC, and plenty of open green space. This location features a spacious modern hair salon and intimate specialized spa area all focused on providing a peaceful moment in your busy day.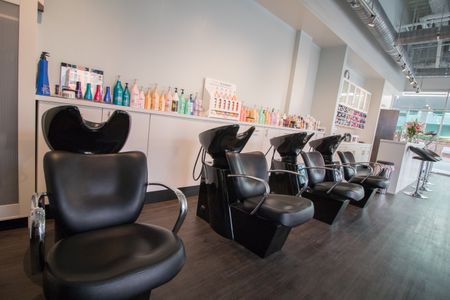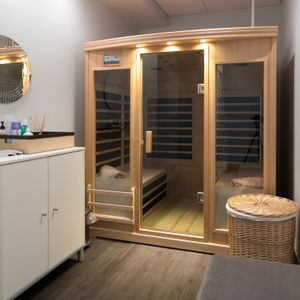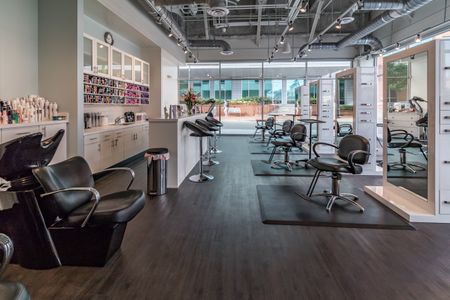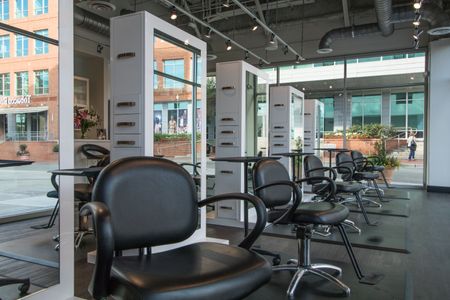 Meet Our Team at Bella Trio Studio: Durham - Downtown
Bella Trio Studio: Durham - Downtown Stylists
Bella Trio Studio: Durham - Downtown Skin Therapists
Skin Therapist (Level 3) - Marketing Team
My goal is to take a moment of skincare and transform that into a lifestyle change. Together with my guests we create and nurture a beauty focused lifestyle change that fits your everyday routine. With open conversations, exchange of knowledge, positivity and healing we find your best self.
more
Skin Therapist (Level 1)
Finding a common ground with my guests is one of my hidden talents and a necessary skill to creating trust and helping people feel comfortable. I am determined to make the best of every day and believe that every day is a new beginning. My hope is that I can help facilitate the same mindset in...
more
Bella Trio Studio: Durham - Downtown Massage Therapists
Massage Therapist (Level 2)
I step into each day with a desire to help and it starts from the moment I wake up. Massage has helped me to find my inner peace. It has created a need in me for acquiring more knowledge of healing techniques that I can customize for my guest. With a plan in place, we can improve their health...
more
Bella Trio Studio: Durham - Downtown Guest Service Experts
Guest Service Expert - American Tobacco Director
I have found a second home behind the desk in the beauty industry after 30 years of being behind the chair. I am grateful to have found a way to continue my passion for talking care of people. The community we have in Downtown Durham and with our guests is special to me. The fact that I can...
more
Guest Expert
.As a future skin care specialist my goal is to create a safe, caring and welcoming environment that can change a bad mood into a good one. With a simple smile and uplifting tone I have the ability to brighten a moment in time for people which brings me jo and happiness. It maybe a small...
more
Bella Trio Studio: Durham - Downtown Leadership Team
General Manager
Maintaining my Mom's legacy of helping our community and providing a place where beauty professionals can have a successful career is at the core of why I love my career. Unfortunately, I don't have a talent of creating beauty with my hands, but it is my goal to help my staff become the best...
more
Finance Director
If Oz has the man behind the curtain, then Bella has the man behind the computer and that's me. I never thought my love for spreadsheets and numbers would find me a home and family in the beauty industry, but I could not be happier. You might see me pop up to fix a computer or answer a...
more