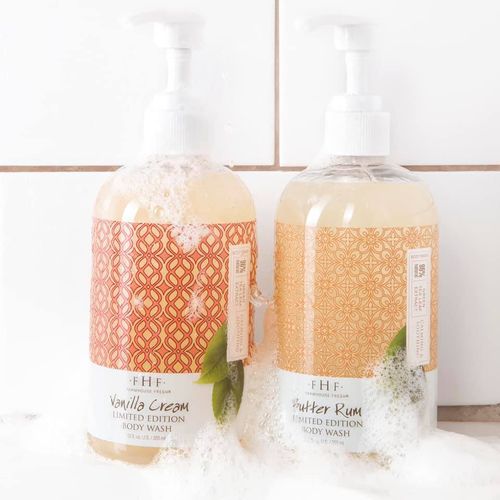 Farmhouse Fresh
Many people feel their complexion just isn't what it used to be, and settle into routines with lackluster results. Our skincare products are infused with powerful botanical extracts that we grow on our farm so that skin is nourished quickly, reawakening with a youthful, radiant glow!
- Look like you had your best night's sleep in years.
- Light up a room!
- Slip socks over smooth feet that don't snag
These are promises we grow on, every day from our ranch in Mckinney, Texas. Every dollop of our fast-acting skincare is as precious as you!
We pursue three passions:
GROW FRESH DAILY. Microgreens are our specialty. These potent botanicals are more nutrient dense than many full grown vegetables! Grown sustainably through hydroponics and aquaponics. Harnessing all those vitamins and skin to bring out the best in your complexion. We grow organic heirloom cucumbers, too, and we extract quickly. Cucumbers are picked and become caffeic-rich extracts for our products within hours to ensure vitamins are at their peak, and then the very same day, the pulpy leftover cucumber rinds are fed back to our farmer's egg-laying chickens! It's a zero waste process that we're very proud of.
SPA DELICIOUSLY. Your wellness is so important to us. Now, more than ever. We strive to provide splendid escapes from the hustle and bustle of life, that ensure carefully crafted enjoyment from Seed to Spa™. Our freshly harvested products are deliciously served in Farm to Table style through thousands of spas, hotels and resorts around the world - from Dallas to Dubai. In a FarmHouse Fresh spa service, you might be cocooned in a Texas wildflower honey and papaya body wrap. You'll be gleaming from our tingling organic pumpkin puree facial mask and superfood serum made from Texas winery grapes that puts the bright in bright-eyed-and-bushy-tailed. It's true Farm to Treatment!®
RESCUE FIERCELY. We believe being "green" goes beyond preserving the environment and includes ensuring the wellbeing of the animals that inhabit it. We treasure the furriest among us, and the joy, companionship, and unconditional love they teach us. So the FarmHouse Fresh Ranch headquarters is also home to our non-profit farm animal sanctuary. Every product you buy helps to fund, rescue, and rehabilitate abused animals that our employees help care for at our sanctuary. We also fund other local rescues that do the same. Following our creed -- Life is Short. Save Something Furry.® -- we actively participate in Cruelty Saves. Track your jar's batch code and find out all the wonderful rescue initiatives you helped make possible in the very month your batch came off the line!